Keynote speaker Melissa Terras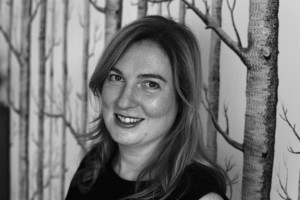 Read the blogposts that Melissa based her keynote on.
Taking, Making and Law-Breaking: copyright, digitised content, and the digital maker movement.
Although there is a lot of digitised cultural heritage content online, it is still incredibly difficult to source good material to reuse, or material that you are allowed to reuse, in creative projects. What can institutions do to help people who want to invest their time in making and creating using digitised historical items as inspiration and source material? How does this affect the creative choices that people can make when trying to produce items based on digitized content? How does the current copyright licensing, and the treatment of digitized versions of orphan works, help or hinder the ability to reuse and share digitized content in a physical form?

In this talk, Melissa Terras will talk about her experiences in trying to reuse digitized heritage content to make something she likes, wants, and will use – and the frustrating barriers she encountered along the way.  Covering issues of technical digitization standards, search and retrieval issues, and licensing issues, it is demonstrated how difficult it is to reuse cultural heritage content in this context, given the implicit and explicit barriers raised, institutionally, technically, and legally, along the way.
Melissa Terras is Director of UCL Centre for Digital Humanities, Professor of Digital Humanities in UCL's Department of Information Studies, and Vice Dean of Research (Projects) in UCL's Faculty of Arts and Humanities. With a background in Classical Art History, English Literature, and Computing Science, her doctorate (Engineering, University of Oxford) examined how to use advanced information engineering technologies to interpret and read Roman texts. Publications include "Image to Interpretation: Intelligent Systems to Aid Historians in the Reading of the Vindolanda Texts" (2006, Oxford University Press) and "Digital Images for the Information Professional" (2008, Ashgate) and she has co-edited various volumes such as "Digital Humanities in Practice" (Facet 2012) and "Defining Digital Humanities: A Reader" (Ashgate 2013). She is currently serving on the Board of Curators of the University of Oxford Libraries, and the Board of the National Library of Scotland. Her research focuses on the use of computational techniques to enable research in the arts and humanities that would otherwise be impossible. You can generally find her on twitter @melissaterras.